PREMIER AND AFFORDABLE DEMOLITION CONTRACTORS​​
QLD demolition provide a turnkey solution for residential and commercial demolition. We pride ourselves on offering affordable demolition options for the removal of residential structures to large scale commercial complex demolition projects.
Our team can deliver asbestos removal, equipment operations, concrete cutting, demolition, and waste material haulage within the same organisation. This ensures our clients experience "no surprises" demolition delivery as subcontractor complications are eliminated.
Our team have over 60 years of combined, construction, demolition, site management, HSEQ and asbestos removal experience to ensure all elements of our business are not only met but exceeded.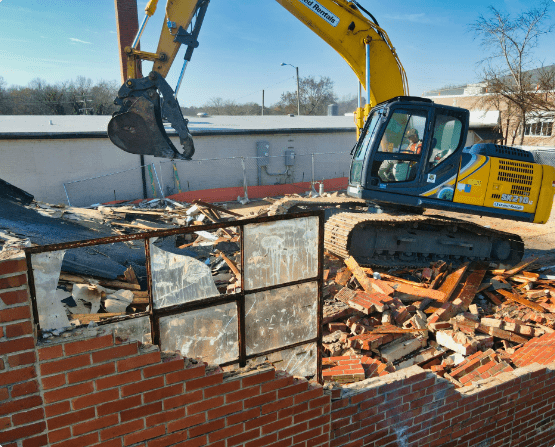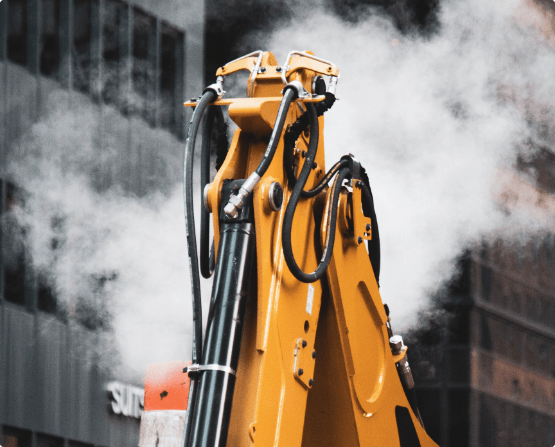 professional and reliable demolition services
Our dedicated team of experts brings years of experience to the table, making us the leading choice for all your demolition needs. Whether you are a homeowner looking to renovate your property or a developer planning a large-scale project, our comprehensive demolition services are tailored to meet your specific requirements.
Contact us to discuss your demolition project requirements anywhere in the sate of Queensland. Our team are experienced in both remote and urban demolition project delivery.
Residential Demolition
Our residential demolition services are designed to assist homeowners in safely and efficiently removing old structures, whether it's a small house, a garage, or any other building on the property. We prioritize safety and sustainability in every project, ensuring minimal disruption to the surrounding environment.
Commercial Demolition
For businesses and commercial property owners, we offer expert demolition solutions for structures of all sizes. From offices and retail spaces to warehouses and factories, our skilled team can handle any commercial demolition project, adhering to strict safety protocols and industry standards.
Industrial Demolition
QLD Demolition is equipped to take on challenging industrial demolition projects. We have the experience and resources to dismantle complex industrial facilities, ensuring the safe removal of heavy machinery and hazardous materials.
Site Clearing and Excavation
Our services extend beyond demolition, as we also offer site clearing and excavation solutions. Whether you need to prepare your land for construction or landscaping, our team is skilled in clearing debris, grading, and excavation.
Why Choose QLD Demolition
Experience and Expertise: With years of experience in the demolition industry, QLD Demolition has honed its skills to provide efficient and reliable services. Our team is composed of trained professionals who handle each project with precision and attention to detail.
Safety First: At QLD Demolition, safety is our top priority. We strictly adhere to safety guidelines and regulations, utilizing the latest equipment and techniques to ensure a risk-free demolition process.
Environmentally Conscious: We are committed to environmental responsibility, striving to reduce waste and recycle materials whenever possible. Our sustainable practices reflect our dedication to preserving the natural environment.
Customer-Centric Approach: Our clients' satisfaction is paramount to us. We work closely with our customers to understand their unique needs, and our friendly team is always ready to address any queries or concerns.
Comprehensive Services: From initial assessment to site clearance, we offer end-to-end solutions, saving our clients time and effort by handling all aspects of the demolition process.
Fill the form and write down your requirement in detail, our expert will be in touch with you shortly.