precise and efficient concrete cutting solutions for both residential and commercial projects
Your trusted partner for professional concrete cutting services in Queensland. Our experienced team is equipped with the latest technology and tools to provide precise and efficient concrete cutting solutions for both residential and commercial projects. With years of industry expertise, we are committed to delivering top-notch services that meet the highest standards of quality and safety.
At QLD Demolition, we offer a wide range of concrete cutting services to cater to various needs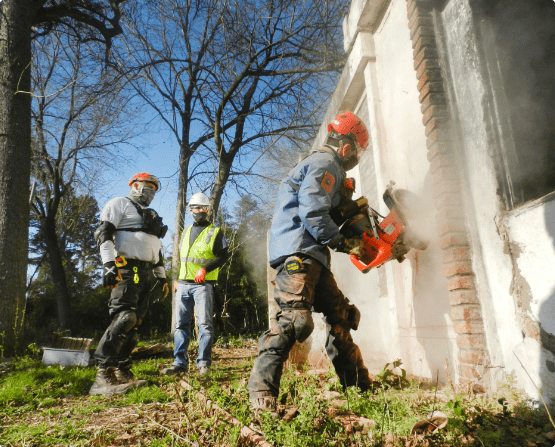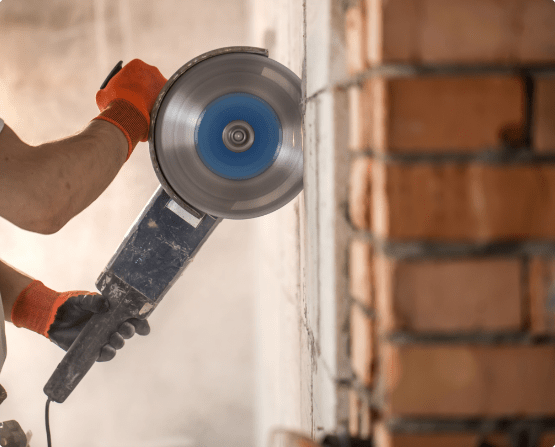 Concrete cutting is a crucial technique in the construction and renovation industry, offering a range of benefits that contribute to the success of various projects. If you're in need of reliable and professional concrete cutting services in Queensland, look no further than QLD Demolition. We are here to assist you with your cutting needs, no matter how complex.
Concrete cutting plays a pivotal role in modern construction practices. Its ability to provide accurate modifications, efficient utility installations, and design flexibility contributes to successful projects that meet safety, quality, and timeline objectives.  Get in touch with our team today to discuss your project and receive a personalized quote. Your satisfaction is our priority, and we're committed to delivering results that exceed your expectations.
Our Concrete
Cutting Services
Core Drilling: Our core drilling services involve creating precise holes of varying diameters and depths in concrete surfaces. Whether you need holes for plumbing, electrical installations, or any other purpose, our skilled technicians ensure accurate results every time.
Flat Sawing: When it comes to cutting through flat surfaces like floors, pavements, and bridge decks, our flat sawing technique is unmatched. We use advanced machinery to achieve smooth cuts with minimal vibrations, ensuring minimal disruption to the surrounding environment.
Wall Sawing: Our wall sawing services are designed to cut openings in vertical surfaces like walls and columns. Whether you're planning renovations or need to create new openings, our experts have the expertise to handle even the most challenging cutting tasks.
Wire Sawing: For projects that require precise cuts in large concrete structures, our wire sawing technique is the ideal choice. It allows us to cut through heavily reinforced concrete with minimal noise and vibration.
Why Choose QLD Demolition
For Concrete Cutting
Expertise
Our team consists of skilled professionals who have a deep understanding of concrete cutting techniques and equipment. We have successfully completed a wide range of projects, from small residential tasks to large-scale commercial undertakings.
State-of-the-Art Equipment
We invest in the latest and most advanced cutting equipment to ensure accurate and efficient results. Our commitment to using cutting-edge technology sets us apart in the industry.
Safety First
Safety is our top priority. We adhere to strict safety protocols to protect both our team and your property. Our technicians are trained to work in challenging environments while minimizing risks.
Custom Solutions
Every project is unique, and we understand that. Our experts will work closely with you to understand your specific requirements and provide tailored solutions that meet your needs and budget.
Timely Execution
We understand the importance of deadlines in construction projects. Our team is dedicated to completing projects within the agreed-upon timeframe without compromising on quality.
Fill the form and write down your requirement in detail, our expert will be in touch with you shortly.