your premier choice for reliable and professional commercial demolition services
With years of experience and a team of highly skilled experts, we are committed to providing safe and efficient demolition solutions for a wide range of commercial projects. From office buildings and warehouses to shopping centers and industrial complexes, we have the expertise and resources to handle even the most complex demolition projects.
At QLD Demolition, we bring expertise, efficiency, and safety to every commercial demolition project we undertake. Trust us to handle your demolition needs, and experience seamless demolition services that exceed expectations. Contact us now for reliable and top-quality commercial demolition solutions in Queensland.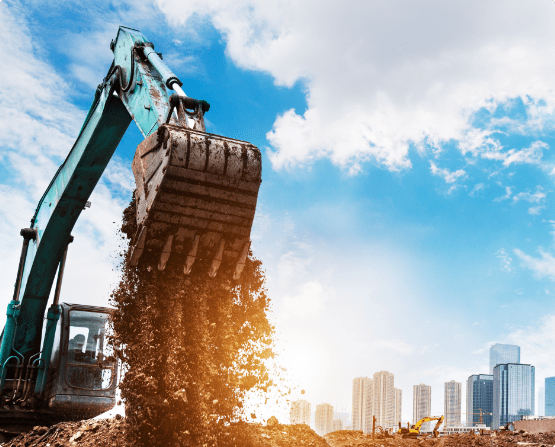 Our Commercial Demolition Services
Office Building Demolition: Whether it's a small office complex or a multi-story corporate building, we have the expertise to handle office building demolitions with precision and safety.
Warehouse Demolition: From distribution centers to storage facilities, we can efficiently demolish warehouses of any size while adhering to strict timelines.
Shopping Center Demolition: Our team has successfully completed numerous shopping center demolitions, ensuring minimal disruption to surrounding businesses and communities.
Industrial Complex Demolition: We specialize in demolishing industrial facilities, including manufacturing plants, refineries, and processing units, using advanced techniques to handle complex structures.
Site Clearance: Beyond demolition, we offer site clearance services, removing debris and preparing the land for the next phase of your commercial project.
Our Commercial Demolition Process
Consultation
Our team will conduct an initial consultation to understand your project requirements, assess the site, and discuss your budget and timeline.
Planning and Permit
We develop a comprehensive demolition plan, including safety measures and waste management strategies. We take care of obtaining all necessary permits from local authorities.
Demolition Execution
Our skilled demolition crew executes the plan with precision, employing the latest techniques and equipment to ensure a controlled demolition process.
Waste Management
We carefully sort and dispose of demolition waste, prioritizing recycling and responsible disposal practices.
Site Clean-Up
After the demolition is complete, we conduct a thorough site clean-up, leaving your property ready for the next phase of development.
Why Choose Us for Commercial Demolition
At Queensland Demolition & Remediation, we understand that commercial demolition projects require careful planning, execution, and adherence to strict safety standards. Here's why you should choose us for your commercial demolition needs:
Experienced Team: Our demolition team comprises licensed and experienced professionals who have successfully completed numerous commercial demolition projects across Queensland. Their expertise ensures a smooth and efficient demolition process.
Safety First: Safety is our top priority. We follow industry-leading safety protocols and use cutting-edge equipment to minimize risks during demolition. Our team is fully trained in safety procedures to protect both our workers and your property.
Regulatory Compliance: We are well-versed with all local laws and regulations related to demolition. From obtaining permits to handling hazardous materials, we ensure full compliance with the authorities at every stage.
State-of-the-Art Equipment: To deliver exceptional results, we invest in the latest demolition machinery and equipment. Our advanced tools enable us to complete projects efficiently, on time, and within budget.
Eco-Friendly Practices: As part of our commitment to environmental responsibility, we employ eco-friendly demolition techniques. We focus on recycling and proper waste disposal to minimize our impact on the environment.
Fill the form and write down your requirement in detail, our expert will be in touch with you shortly.